11-22-2021, 06:53 AM (This post was last modified: 11-22-2021, 07:03 AM by ShadowBerryKing.)
Hello everyone, just a friendly farewell to Draconia, a city who has rivers, mountains and above all serenity, we have had many members begin and end their journeys with us since June 2020 months after the pandemic had begun. We had a lot of fun, drama and spent a lot of time on discord. We really discovered our place in the world. We made 4 town centers, 5 giant people, 3 stone animal statues, 2 mega statues, 2 mega bases, 1 temple, Unlimited chicken statues and non-statues (Age of Chickens), 1 island, 1 wallbridge, 1 blimp, multiple Viking huts, 1 better-than-real-life flower garden, multiple medieval buildings, 1 heart, 1 ghost, 1 japanese gate, 1 japanese house, 4 castles, 1 factory, 1 baf tree, mushroom tree house (includes fairies), 1 hobbit house, 1 oddly shaped mushroom house O_O, 3 modern homes, 1 pvp arena, and 1 firesword statue. 
I personally dedicated a total of 786 hours to this server or 32 days of my life. It was worth
the experiences definitely made it worth!
It was so much fun playing with everyone! Here is a list of everyone who participated in Draconia:
Pro, Pengu, Juicy, Commander, Dread, Gkidd, Lemon, Orsnoire, Nom, Ragman, Foxi, Marshall, Sam, Arga, Angel, Aknatn, SamuraiChamploo, Slanderspete, Biiinky, Scooter, Starwater and Instabil     
                                                                                                     2 3   P L A Y E R S
                                                                                                     M A D E     T H I S 
_______________________________________________________________________________________________________________________________________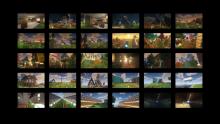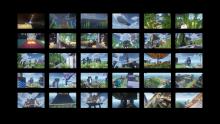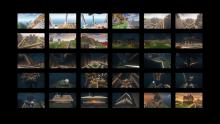 MYTHRIL EMPIRE'S KING